If you're thinking about buying pet supplies, it's highly likely that Petco and PetSmart will come to mind.
Petco and PetSmart are two of the biggest pet companies in the United States. These pet supplies shops have been around for some time now and they're everyone's go-to pet supplies shop. But if you're wondering which one is the better company, you might be surprised. Actually, although each one has its own pros and cons, buying from one is pretty much the same as buying from the other.
In this article, we're going to answer your few questions about Petco and PetSmart. 
Is Petco better than PetSmart?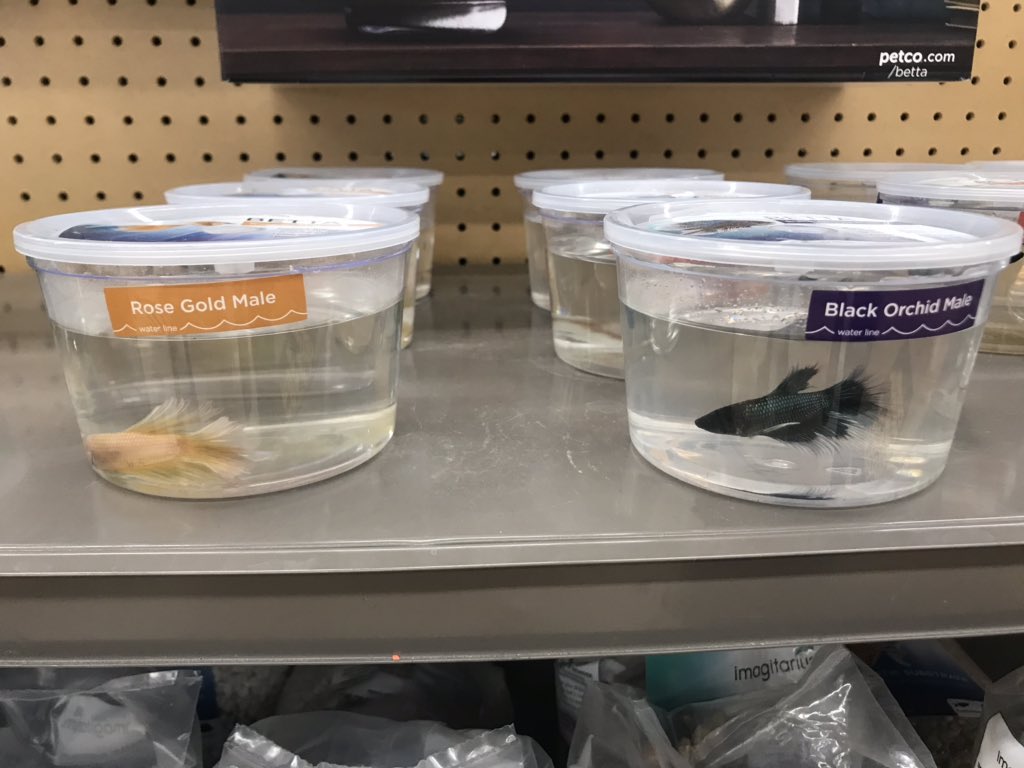 Most, if not all, pet owners in the United States have probably heard of Petco and PetSmart before. But what is the main difference between these two giant pet item retailers and who is the better choice between them? 
First, we have to check the prices. Petco is more expensive than Petsmart. Petco's prices are relatively higher in their physical stores and in their online platform. Their redeeming feature is that they have cashback and discount coupons which are available all the time and easy to earn.
In terms of products, PetSmart has more availability than Petco since they sell other products like woodchips and pellets for rodents.
In addition to this, Petco is focused on rescuing animals. They are known for their rescue operations and taking care of them after they are rescued. On the other hand, Petsmart has a lot of work done on the adoption of pets. 
Where does PetSmart fish come from?
Petsmart tells that their fish comes from different fish vendors. They are usually businesses that supply other pet stores and the fish vendors have other suppliers from another location. In a recent interview with past employees, Petsmart's supplier is one of the biggest suppliers of fish in the country, Fish Mart. 
Almost all of the pet supplies of PetSmart come from different but popular suppliers in the country.
Where do Petco fish come from?
Petco's supplier has been a secret from the public. That said, many aquarists have been claiming that they just choose the cheapest supplier that they can find. Some users on popular fishkeeping forums also found out that these fishes have signs of cyanide poisoning on them.
Recently, PETA had a bust on the breeding factory of Petco's Betta fishes. They offered to buy all of the betta fishes as long as PetCo will stop selling these betta fishes.
Is PetSmart owned by Petco?
Petsmart and Petco are owned by different companies. They have been talks of mergers between the two companies but it did not push through. The owner of Petco is CVC Capital Partners and CPP Investment Board. CVC Capital Partners is a British company that holds many other companies along with Petsmart. CPP Investment Board is a Canadian company that deals with pension plans. 
Petsmart is owned by BC Partners and Argos Holdings Inc. BC Partners is another British company that has $40 billion in assets around Europe and United States. Argos Holdings is a New York-based company that is popular in dealing with animal services.
Why should you not buy pets from PetSmart or PetCo?
Animal lovers have been complaining about Petsmart and Petco for years. Over the years, the variation and quality of their products are claimed by pet owners to be going down. There are other better stores that are just one click or tap away due to the internet.
Also, Petco has been disposing of dead animals constantly. They have a poor habitat for the animals – their Betta fishes, for instance, are housed in tiny cups that are certainly not appropriate for these animals. As mentioned, PETA even busted PEtco for their poor practices.
It's practically the same for PetSmart. PETA has also called out to PetSmart in 2017 urging the company to stop selling live animals.
Why is PetSmart not selling fish 2021?
PetSmart stopped selling fishes in 2021. They announced this in concern for the environment. Their Canadian Store has stopped selling fishes because acquiring fish from their natural habitat have a large impact on the environment in general. They announced that doing this may protect the environment, animals, and people.
Is it ethical to buy from Petco or PetSmart?
If you think about it, the answer to whether it's ethical to buy from Petco or PetSmart depends on your own moral code. On one hand, you'd be rescuing an animal and providing it with the care that it needs. On the other hand, you'd be supporting companies that may cause further harm to other animals and to the environment.
To add to the complexity of the situation, there are some claiming that it depends on the location of the store and its employees. Apparently, there are some that truly care for the animals that they're in charge of.
Did this answer your question? Let us know or visit other posts!